Strategic Planning for Entrepreneurs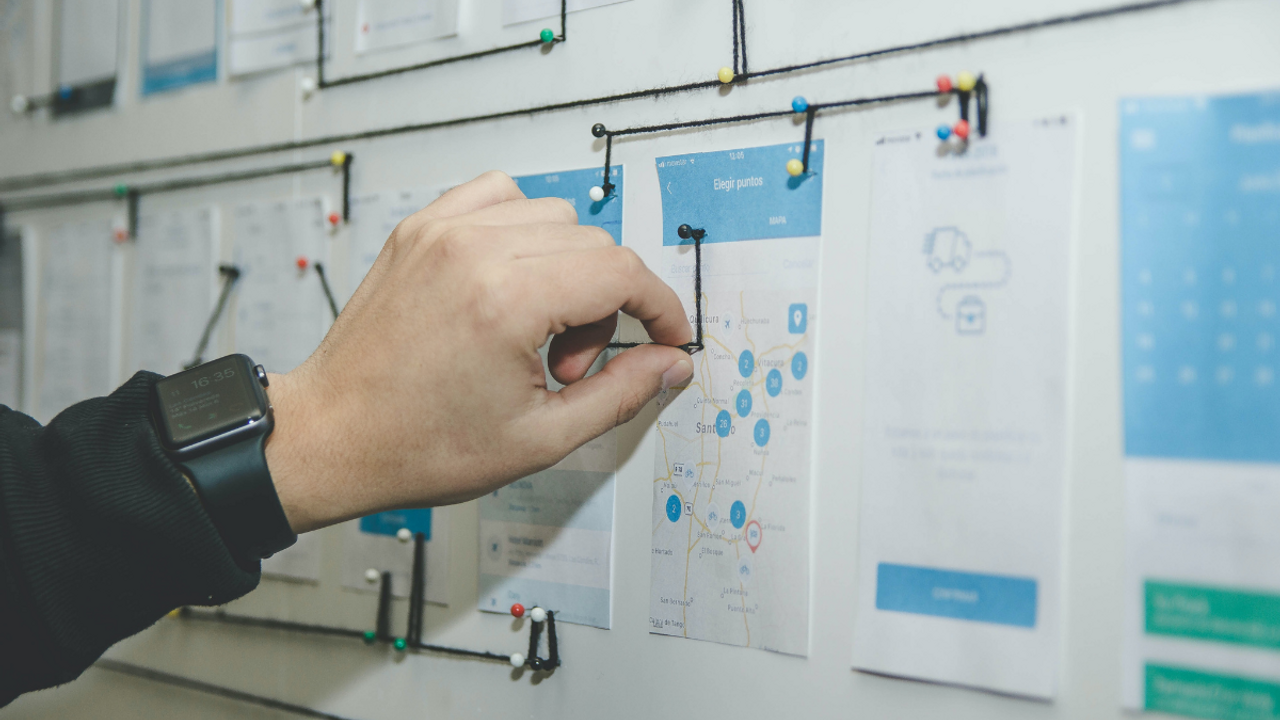 John Bly is an amazing deal-maker, as well as a returning DealQuest guest! (You can also hear from him in Episode 7, Acquisition: Not Just for the Big Guys.) He specializes in tax planning, mergers and acquisitions, business valuation, strategic planning for entrepreneurs, and more! In addition, John is the author of Cracking the Code: An Entrepreneur's Guide to Growing Your Business Through Mergers and Acquisitions for Pennies on the Dollar.
Listen in to hear about what's happening in the M&A market, as well as what kinds of strategies John's firm is using today
Bringing Entrepreneurship to Accounting
As a kid, John shares his dream actually was to be an accountant. That passion got his education started, and was the foundation of his career. Now, however, John notes that he might barely qualify as being an actual accountant.
Instead, his day-to-day work is as an M&A consultant and advisor. He's made accounting much more entrepreneurial than it is sometimes thought of. Along the way, he's loved what he's been able to accomplish.
In 2004, John did a major deal that got him out of the corporate world. (For context, he notes that this was way back in the day, when Yahoo was the search engine of choice!) He happened to see an ad in the back of an accounting journal that was advertising the sale of an accounting practice. He had no idea that was an option, but it's what got him started with his first acquisition. (Learn more about that in Ep. 7!)
As John and his wife grew their practice and continued building with acquisitions, they realized that other small businesses were not growing in the same way. They recognized that they were leveraging something that not everyone was. As a result, they were able to use that for phenomenal growth.
A Growing Financial Career
As a founding Member of LBA Haynes Strand, PLLC and LBA Haynes Strand Capital Advisors, John Bly's entrepreneurial leadership propelled the CPA firm's growth. As a result, LBA Haynes Strand ranked as one of the Charlotte Business Journal's Top 25 CPA Firms in the Charlotte Region and a Inc. 5000 Company. In November 2019, they successfully merged with Aprio. John is now the Regional Managing Partner of the South Atlantic.
His far reaching professional influence also expands into the business community. John is a frequently requested speaker who is called upon to share business ideas and growth strategies. John's emphasis on proactive strategic growth has earned him a reputation as a thought leader in the business community for a wide range of entrepreneurial and business topics including taxation and mergers and acquisitions. He has a passion for listening, learning and transferring knowledge through consultations with corporate clients to benefit the firm, our clients and others. In addition, his leadership, both locally and globally, in the Entrepreneurs' Organization has earned client and peer accolades.
Deal-Making Success
Understanding your WHY, articulating your value proposition, and identifying your deal model are three of my first five steps towards deal-making success.
John shares that these steps impacted his own business' growth and development. For instance, understanding the deeper why behind their geographic location, and knowing that building talent within the industry as a whole was an important outcome, helped to steer the deals that were made throughout his career.
Now, Aprio deals are heavily hinged on talent acquisition and the people who are in existing potential acquisitions. They've found that the passion and talent acquired through the M&A process are an invaluable part of the deal-making process, and connecting with the right people is a major driving force behind the desire to build industry talent.
This wasn't always the case. In fact, John noted that, early on, he was more likely to seek businesses with retiring leaders. Now, however, passionate leaders who are doing good work are valuable assets. After all, talent acquisition has become a major driver for deals, now more than ever.
Neither John or I see that changing in the near future. True deal-making success will need to take that into consideration.
Strategic Planning for Entrepreneurs
John brings his entrepreneurial spirit to his work with Aprio in a major way. From sitting on boards to providing mentoring to having a strong hand in ongoing deal-making — he plays a major role in strategic planning and ongoing growth.
One way that he's ensured this has been able to happen is by ensuring that, with every new season of growth, he's been able to take on more of what he's passionate about. He also takes on less of what he's not passionate about. This connects directly with what I call "highest and best use". That a reference to when we're spending every minute we can doing the things we are both great at, and that are highly leveraged.
When you're able to bring your passion to the table and really use it in the ways that make the biggest difference to your company, good things happen!
John notes that this strategy is something he brings to his teams as well. As they are able to also focus more on their strengths and what they are best at, the quality and level of their work goes up as well. Strategic planning around talent acquisition and development can lead to strategic growth!
Speciality Services for Firms: Aprio & RSM
John is excited to share how Aprio, in a recently announced deal, is adopting RSM's Firm Foundation Program in order to offer services for a variety of firms that need speciality consulting and advice.
Over the last few years, many small and mid-sized firms have experienced an increased need for support and guidance. This is especially true as it pertains to scaling and growth. Now, this new deal allows John and Aprio to really tap into the power of licensing and productization. They'll be able to offer an all new, enhanced level of service within the profession as a result.
From professional conferences to technical support, mentoring to leadership, this partnership is a powerful deal. It will continue to feed into Aprio's passion for growing talent!
Listen in to learn more about M&A, deal-making, and what it means to be an entrepreneurial accountant!
Corey Kupfer is an expert strategist, negotiator and dealmaker. He has more than 35 years of professional deal-making and negotiating experience. Corey is a successful entrepreneur, attorney, consultant, author and professional speaker. He is deeply passionate about deal-driven growth. He is also the creator and host of the DealQuest Podcast.
If you want to find out how deal-ready you are, take the Deal- Ready Assessment today!